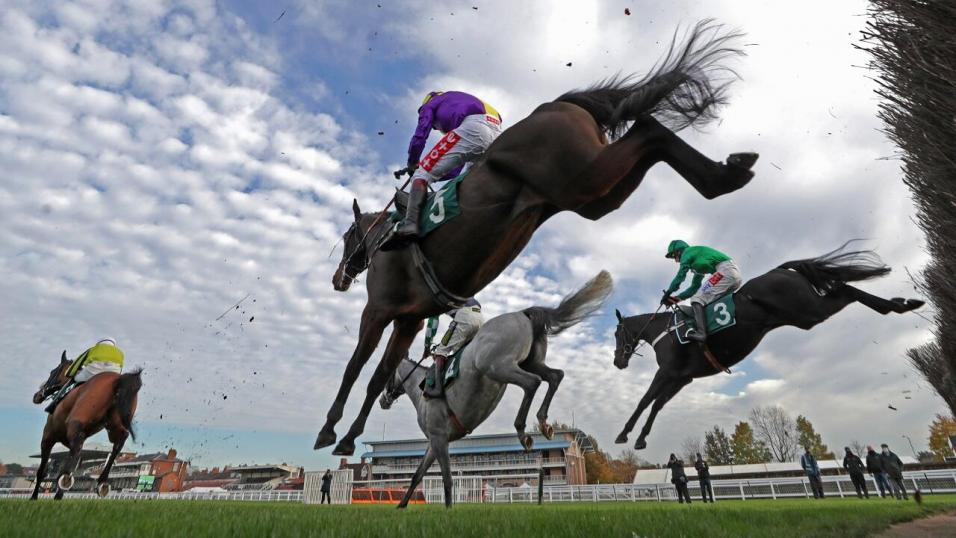 The brand new year has brought a fresh start for all of our tipsters, and some of our best horse racing services have already hit the ground running to produce some outstanding results in the first month of 2021.
Four of January's top ten also featured in December's list, further highlighting the level of consistency among our best performers. With monthly profits ranging from a tidy 17% in 10th place up to a mouth-watering 141% ROI for our monthly winner, there's plenty of top services in hot form for anyone looking to enhance their betting options.
Just click on the links to access more information about each tipster and any of the great trial offers they are running.
10th 365 Tips – 135 tips, 17.0% ROI
Profit: £459.33 to £20 average stakes
After ending 2020 with seven straight months of profitable growth that produced over £14,000 in winnings to level £20 stakes, the pressure was on for 365 Tips to bring that form into the new year. Needless to say, he was up to the task, and his 17% yield for January was built on a platform of 14 winners and 25 eachway places for an overall 29% success rate at average odds of 7/1.
9th Improvers – 81 tips, 24.7% ROI
Profit: £445.31 to £20 average stake
The first of our tipsters to appear in successive months is Improvers, who achieved a tidy 24.7% for his fifth straight month of upward growth. Although unable to match December's 61% ROI, it's worth noting that taken in isolation, his 46 race winner tips almost did just that, enjoying a 28% win rate and a much more eye-catching 51% gain.
8th Flying Horse Stars – 127 tips, 28.6% ROI
Profit: £727.35 to £20 average stakes
All the rules of maths suggest that a tipster advising average odds of 14/1 should not be able to sustain long-term achievable growth. And yet Flying Horse Stars does just that, and January's 28% yield represents his seventh profitable month out of eight since post-lockdown racing resumed. Just eight winners from 127 tips suggests patience and discipline are required, but when a further 19 eachway places include a whopping 150/1 shot, then those waits between winners might seem a little more tolerable.
7th Ken's Jumps – 66 tips, 30.1% ROI
Profit: £396.64 to £20 average stake
Making a welcome return to our Best Tipster charts is Ken's Jumps, who has emerged from the wilderness to enjoy his best month since the summer of 2019. Just like Improvers (see above), Ken is another tipster who would benefit from sticking to his strengths, because his eachway selections have diluted the success of his race winner tips, which on their own (9/36 winners at average odds of 5/1) would have earned him second place with a 61% yield.
6th Underdog Racing Tips – 71 tips, 32.2% ROI
Profit: £457.16 to £20 average stake
Anyone who follows Underdog Racing Tips should enjoy his ability to defy probability by featuring in these rankings for the second month running. If you enjoy the thrill of chasing eachway outsiders, then URT's eye for value will no doubt appeal, although we would again advise patience and betting discipline in between those big-priced winners.
5th Quasi's Hunches – 46 tips, 42.4% ROI
Profit: £389.63 to £20 average stake
Don't be fooled too much by the name of Quasi's Hunches, because no tipster could pluck the kind of winners that he enjoys just on a hunch. While two 25/1 winners on the last two days of the month could be said to have inflated that 42% ROI, the fact that Quasi's has exceeded a 35% yield in five of the last eight months points to more than just pot luck.
4th WannaWin BM – 45 tips, 41.2% ROI
Profit: £381.00 to £20 average stake
If you're looking for professional reliability and consistent profits, then look no further than WannaWin BM, who won these rankings in December, and has now consolidated that form with a 41% yield to secure January's fourth spot. He finished the month with a flourish by recommending winners at 12/1 and 6/1 during the last weekend of January, and then promptly kicked off February with a tidy 100/30 winner from his first tip of the new month.
3rd Each Way Value Tips – 22 tips, 54.0% ROI
Profit: £237.50 to £20 average stake
No stranger to these monthly lists, Each Way Value Tips has graced the Tipstrr site since September 2017 and boasts a service that we're always happy to showcase. His volume of 20-30 eachway selections a month might not be enough to satisfy the hungrier betting appetite on their own, but his relentless profitability should suit everyone's betting needs. All his selections are published the night before racing, making betting easy while also exploiting any early market value.
2nd BoomBoom – 55 tips, 56.1% ROI
Profit: £617.27 to £20 average stake
The last of our tipsters to feature in consecutive months is BoomBoom, whose 56% yield topped even December's return to grab the runner-up spot this time around. Indeed, after his whopping 158% ROI in November, that means that anyone following this in-form tipster over the last three months would have cleared just shy of £2,000 in winnings to level £20 stakes. Not too shabby, and clearly a tipster who has found the a winning formula.
1st OutsiderPicks – 52 tips, 141.6% ROI
Profit: £1472.25 to £20 average stake
We're happy to announce that OutsiderPicks is January's Best Horse Racing Tipster by a distance, boasting a phenomenal 141% ROI in what has been by far his best month on the Tipstrr platform. This eachway specialist has streamlined his service to put quality above quantity, and his results have certainly not suffered as a consequence. On the contrary, his nine winners in January were all priced between 10/1 and 20/1, while a further dozen eachway places from a total of 52 picks helped boost his success rate to an impressive 40%. Convert those numbers into cash, and you're looking at a nearly £1,500 to level £20 stakes. But this is no flash in the pan – OutsiderPicks has managed to sustain a 65% ROI throughout eight full months on Tipstrr, and this short-term boost is merely a taster of his long-term capabilities.
We're sure you'll agree, that's quite a roll call of top performers, who produced well over £5,000 between them to level £20 stakes.
So, well done again to OutsiderPicks for leading such a list of quality tipsters, and well done also to the many other successful services who didn't quite make this month's cut, but who remain a valued part of our ever-expanding Tipstrr community.